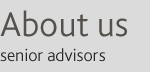 Matt Palmer (Calgary, Canada)

To fulfill Vermillion's mission to improve public literacy with accurate, useful and high-impact media – and to attract people to constructive insights into full-spectrum issues – we need guidance and production assistance from world-class talent. Enter Matt Palmer.
Matt has been in film for the past 20 years as a writer, director and producer working in drama and documentary. His newest project is a multi-format feature (TV series, web doc, education) called Unintended Consequences, looking at the externalities of the energy systems that many regions will need to transition from high-carbon to low-carbon economies.
Matt's current Vermillion project
Working with Randy Bradshaw Matt will film and post-produce the first web- and broadcast- ready episodes of the Innovators in Sustainability project. Learn more
........................................
More credentials
Matt's won several writing and directing awards, including a Silver Hugo from the Chicago International Film Festival; he was part of the team that won a Canadian New Media award for Best Online Program.